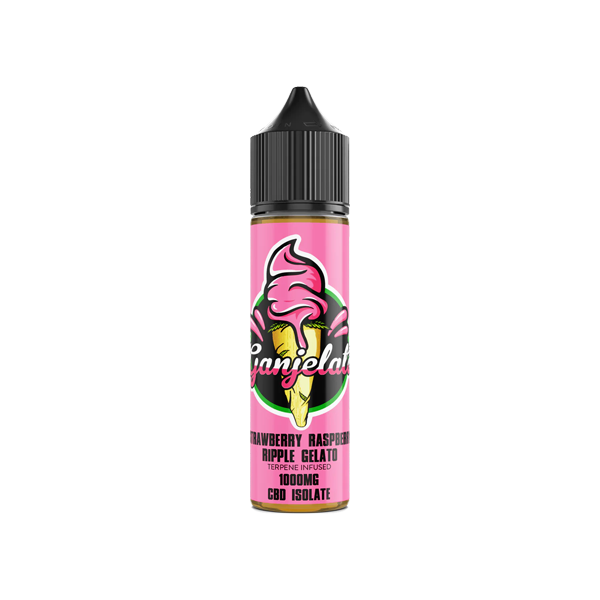 Ganjelato 1000mg CBD Isolate E-liquid 50ml (50VG/50PG)
Flavour:
Strawberry & Raspberry Ripple Gelato
Inspired by the 50/50 hybrid cannabis strain, these mouth watering Ganjelato 1000mg CBD e-liquids are sure to leave any self respecting vaper more than satisfied. By offering an energising and calming sensation to experience with the world popular Gelato terpene strain, this Ganjelato range offers mixed Gelato terpenes with 6 tasty Ice Cream flavours. Being mixed at a 50/50 VG/PG ratio, all Ganjelato CBD E-liquids will suit all vaping devices for both experienced and starter vapers to enjoy.
Made In The UK
1000mg CBD Isolate E-liquid
50ml Bottle
50VG/50PG
Terpene Infused Flavours
Third Party Lab Tested
Suitable for any Vaping Device
Flavours:

Strawberry & Raspberry Ripple Gelato
Blueberry Gelato
Twister Lolly Gelato 
Vanilla Gelato 
Apple Gelato
Fruit Salad Gelato
THC content<0.2%