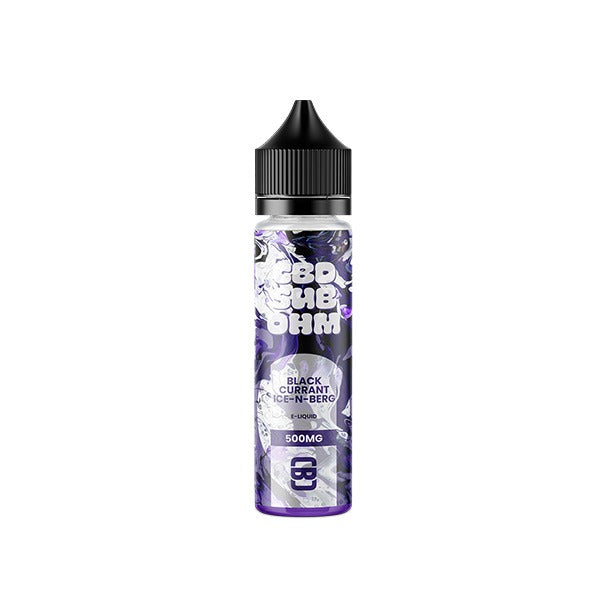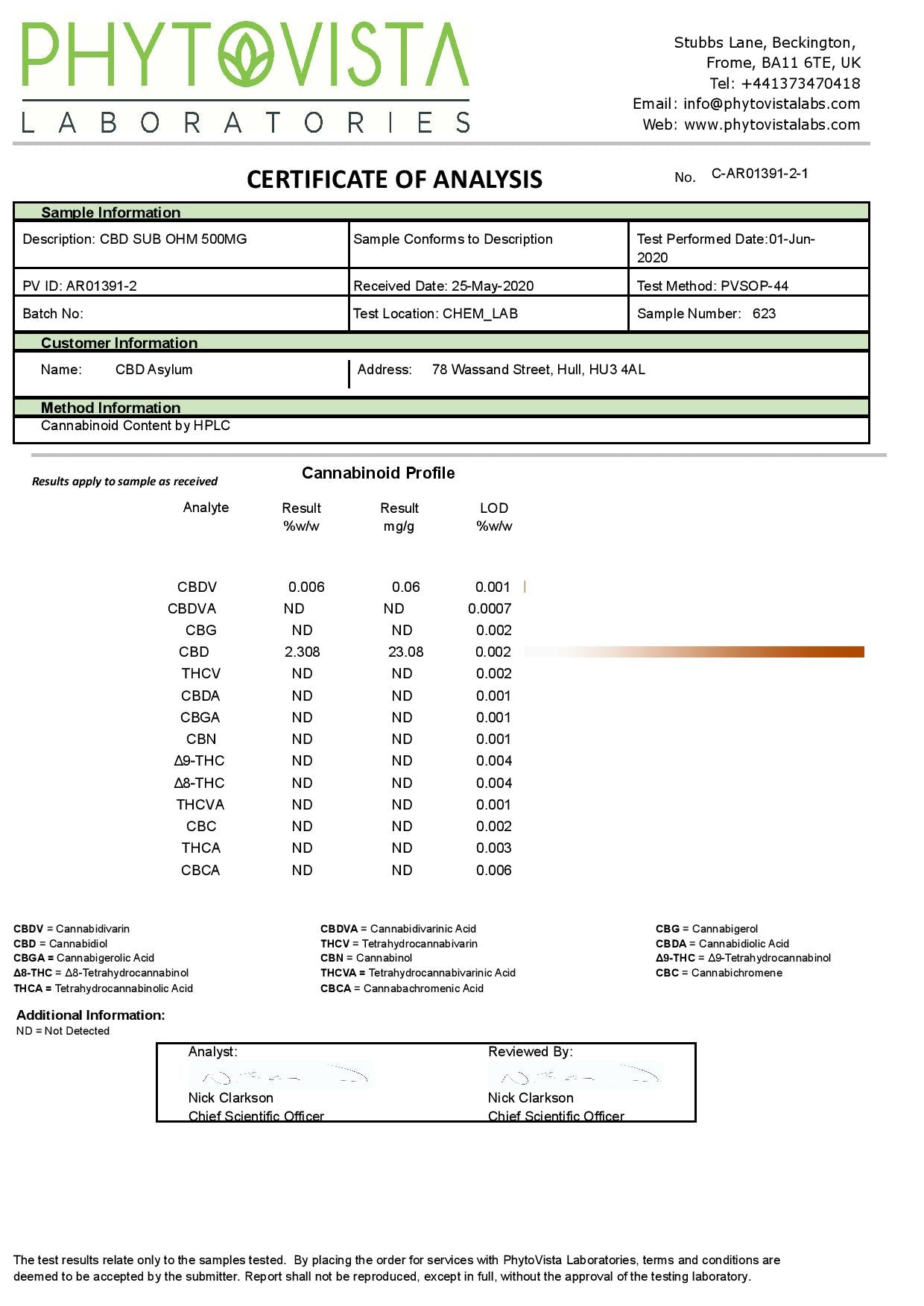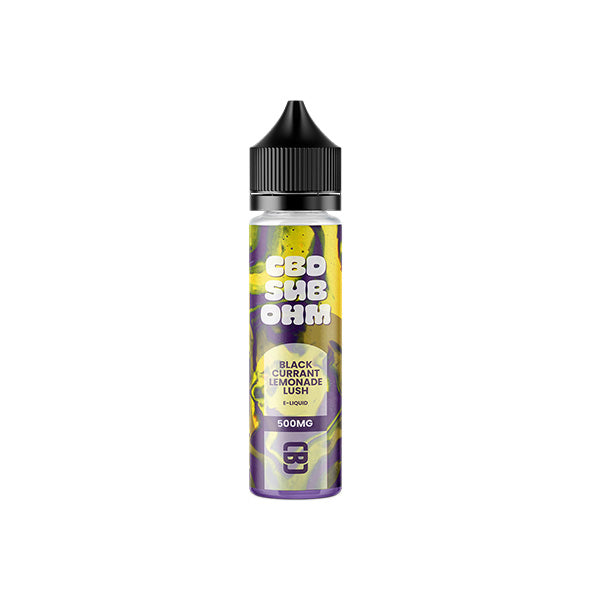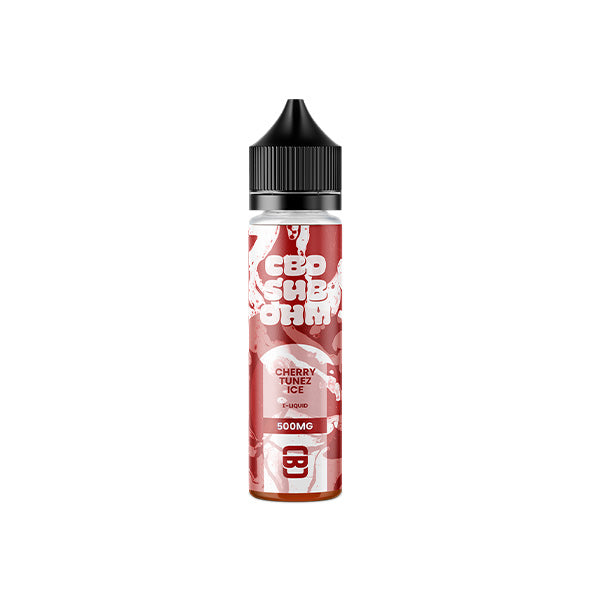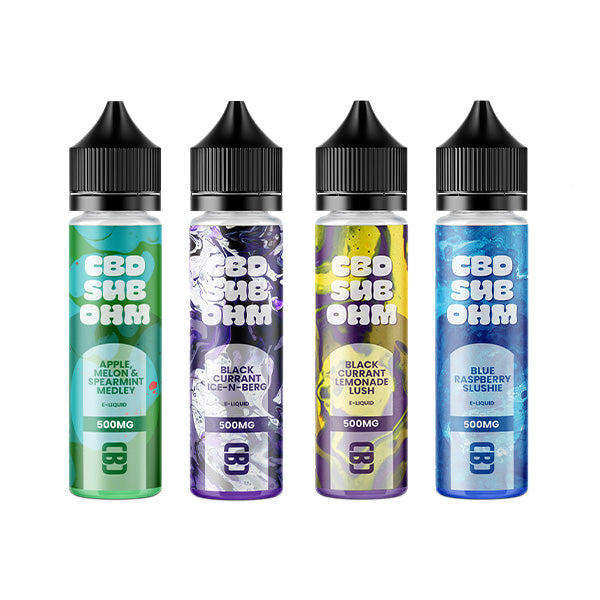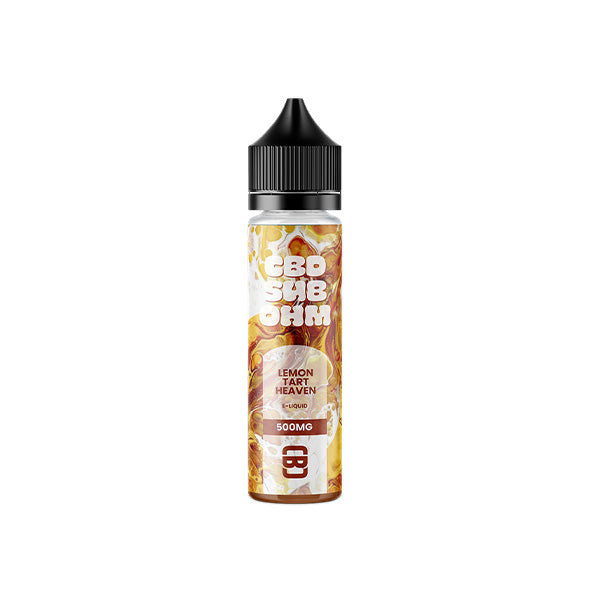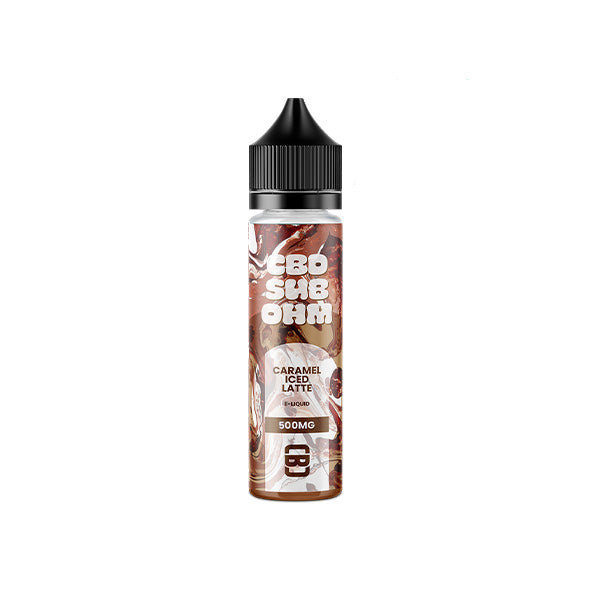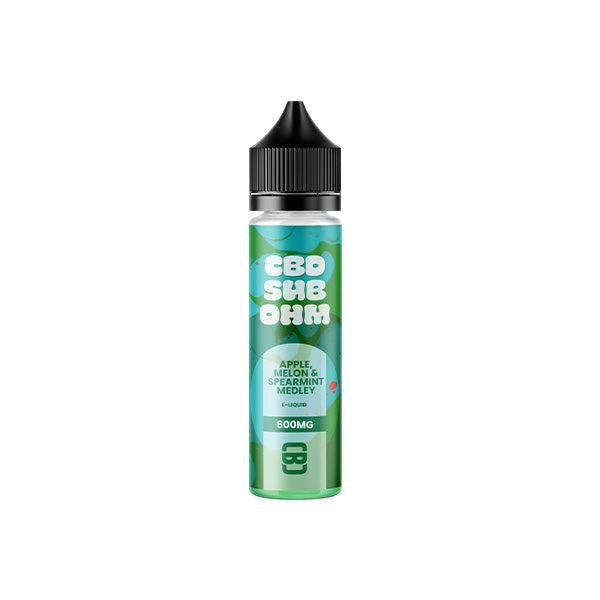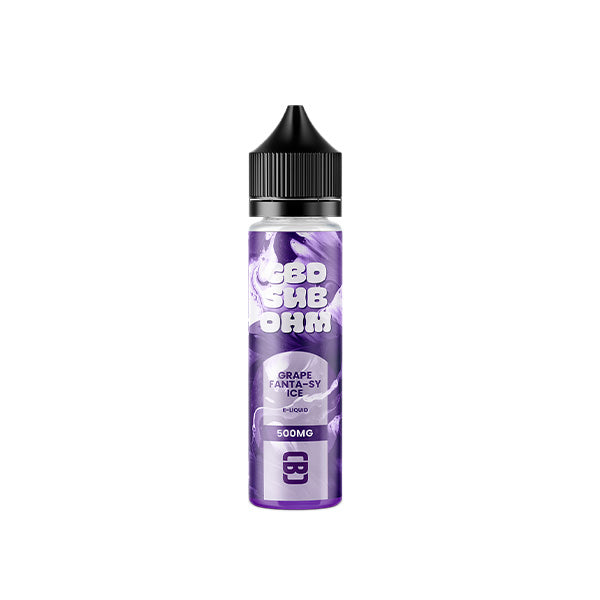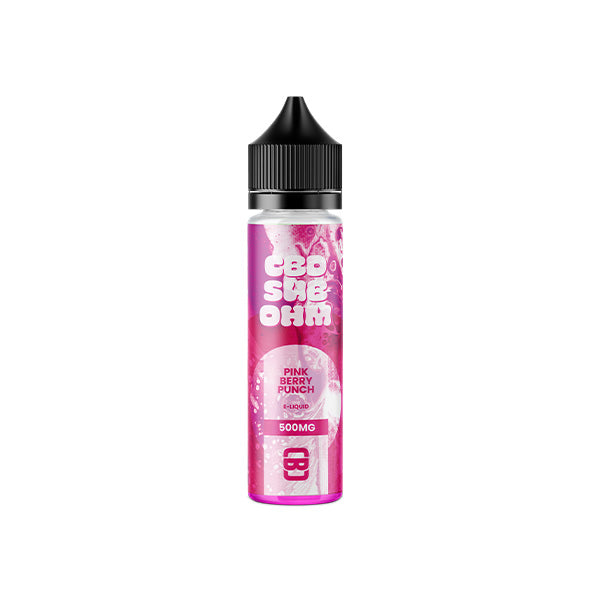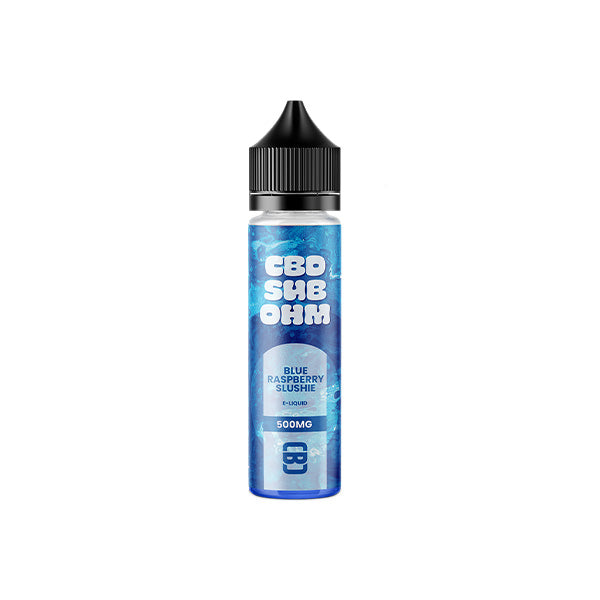 CBD Sub Ohm 500mg CBD E-liquid 50ml (70VG/30PG) (BUY 1 GET 2 FREE)
Flavour:
Blackcurrant Ice-N-Berg
Limited Time Offer: Buy 1 Get 2 Free
These 500mg CBD Sub Ohm E-liquids bring a bold new twist to both vaping and getting your daily doze of CBD being the world's only Sub Ohm CBD E-liquid range. As vaping is one of the fastest ways to absorb CBD, it forges that well known cannabinoid with truly world-class flavours that are of the highest and most sought after quality.

These CBD Sub Ohm E-liquids are 70VG/30PG which allows for both unsurpassed smoothness and real cloud capability into your chosen Sub Ohm devices and kits. With each flavoured 50ml short fill bottle, you can add a single 10ml nic shot can be to create a CBD Nicotine hybrid e-liquid to add some nicotine into your CBD vaping.
Made In The UK
500mg CBD
50ml Bottle
Space for 1 x 10ml (18mg) Nicotine shot
70VG/30PG
Ideal for Sub-Ohm Devices and Kits
Childproof Cap and Tamper Evident Seal
Recyclable Bottle & Box
TPD Complaint
Flavours:
Apple Melon & Spearmint Medley
A truly fruity and fresh blending of both crunchy apple and juicy melon, this is a vaping match made in heaven that brings a potent burst of super-sweet spearminty refreshment as you exhale.

Pink Berry Punch
Taking a plethora of different berries packed into a luscious, mega juicy liquid that produces a tsunami of vaping salivation for a truly captivating all-day vaping adventure.

Blue Raspberry Slushie
Ideal for those with a sweet tooth, his blue slush ice vape brings an ultra cool and sweet flavour backed with an ice-cold finish that's totally refreshing.

Lemon Tart Heaven
Truly heaven for all dessert lovers, this serves up a nice slice of lemon tart and it's buttery pastry base that makes for a super tangy, cheek slapping lemon river as it flows all over your taste buds.

Blackcurrant Lemonade Lush
Sweet, mouth drenching blackcurrant with a tangy Sicilian lemon note for a truly mouth drenching, succulent combination for a hot summer's day.

Caramel Iced Latte
Bringing a shot of espresso that courses through steam foamed milk and chilled over crystal clear ice cubes that all the while being drizzled in a super sticky, super sweet caramel syrup, this is every bit as tantalising and great as it sounds and tastes even better.

Cherry Tunez Ice
Taking those cherry flavoured menthol cough sweets from your youth for a truly breezy, sweet and utterly irresistible CBD vaping revelation.

Grape Fanta-sy Ice
The classic Grape Fanta flavour for an irresistibly super sweet and grape flavoured soda taste that's backed with a super cool finish for a powerful vape.

Blackcurrant Ice-N-Berg
Your mouth will be watered then frozen at the experience of this popular flavour that of course blends blackcurrant and menthol for a breezy, fruity yet chilly blend that will make a lasting impression.

THC Content<0.2%